Business Name
Chicagoland Vinyl Siding Contractors & Vinyl Siding Installation
Contact Info
Business Hours:
Monday - Friday: 8 AM - 5 PM
Saturday: 10 AM - 4 PM
Siding & Vinyl Siding Installation By Chicagoland's Siding Contractors
Highest class siding installation in Oak Park
Siding is an extremely important aspect of your home. It helps your home meet your aesthetic vision with different siding materials, colors, and styles. But it also provides an important protective service for your home, protection your home from the elements. This is especially important with Oak Park's inclement weather varying from extreme heat to rain, wind, hail, snow, and more. Damaged or improperly installed siding can spell disaster for your home's structural integrity and utility bills. So why choose Chicagoland Roofing Companies to install or repair your siding? We are glad you asked!
Why Choose Ours Siding Contractors
At Chicagoland Roofing Companies, we hire only the most trusted and highly skilled contractors in Chicagoland. When you employ our services, you know you will be getting the best possible services. We have years of experience with both siding installation and siding repair. This means we have seen and done it all. There is not a siding problem we can't fix or a job we can't complete.
Wide range of siding options
We also offer one of the widest ranges of siding materials in the greater Chicagoland area. If you have an idea of how you want your siding to look, we will do our best to match that vision. We carry various siding materials such as vinyl, aluminum, shakes, and more. These each come in a variety of colors. Don't know what you want? That's fine, too. We'll help you get those decisions made. That's why we're the experts. We perform our installation and repair jobs quickly and efficiently. Our rates are extremely competitive. Do you have questions about our products or our services? Give us a call. We're happy to help. Come see why Chicagoland Roofing Companies is considered one of the most highly respected siding contractors in Oak Park.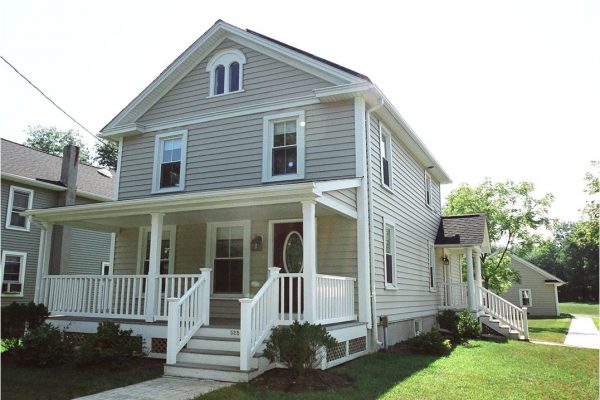 Service list of Roofing Companies Oak Park
For more details about roofing services performed by our roofing contractors, call us!
The Best Siding Installation by Chicagoland Vinyl Siding Contractors
With a wide range of siding options, we have the best aesthetic materials for any home. Our different varieties of siding installation in Oak Park come in many materials, colors, and styles. Your siding contractor in Oak Park can perform any vinyl siding installation quickly and efficiently. At Chicagoland Vinyl Siding Contractors we have years of experience in siding installation.
Get Your Siding Repair by Chicagoland Vinyl Siding Contractors
Repairing your vinyl siding from damage caused by the weather like extreme heat to rain and hail is an easier task than replacing the entire vinyl siding. Your siding contractor in Oak Park will come equipped with the knowledge and experience on how best to repair your damaged siding.
Get a New Look on Your Home With a Siding Replacement by Chicagoland Vinyl Siding Contractors
Chicagoland Vinyl Siding Contractors can match your vision for your vinyl siding replacement. We perform the vinyl siding installation in Oak Park quickly and efficiently. Replacing your siding will give you a better paece of mind to protect your home from the outside elements.